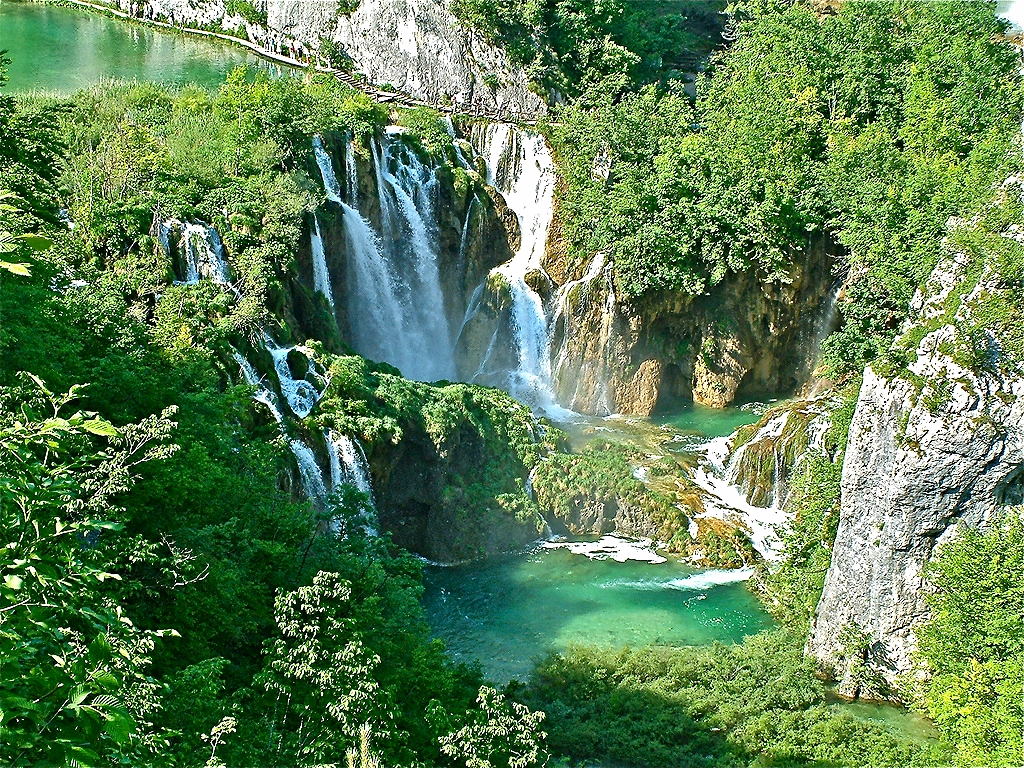 Let's go to one of the most beautiful European National parks:
PLITVICE LAKES NATIONAL PARK
In 1979 it was added to the UNESCO World Heritage register and was among the first natural sites Worldwide.
It is simply a must-see attraction.
National Park Plitvice Lakes is the oldest national park in South-Eastern Europe and the largest national park in Croatia. It was founded in 1949 and is situated in the mountainous karst area of central Croatia. Each year more than 1,200,000 visitors are recorded visiting there. Be one of them.
If you're not sure about visiting Plitvice Lakes because it's a bit too far, take a look at any photo album of the Park and that will surely change your mind! When you arrive, breathe the fresh air and look around, you will not regret it, because you will think you have come to paradise. And you really have.
I will do my best to make sure you have an unforgettable experience of exploring the natural beauty of one of the most beautiful European parks Plitvice Lakes National Park.
As flexible, will be glad to try to adapt to all your wishes and provide you with my best tips and advice. Each guest will be picked up at a location to be agreed upon in advance. On your request all excursions can be organized every day.
Available as a private tour / Prices are negotiable and depend on the program itself and the number of people you wish to include.
Book the best & get the best experience and guide!
Book your trip at least a few days in advance!